Last looks at Wellington
It's my last day in Wellington and while I'm happy to move on with my trip, I find myself not really wanting to leave either.
In spite of the crazy hills and the crazy winds, I really love Wellington. It's probably one of the coolest capital cities in the world. And even though it's a major city, somehow Wellington still manages to maintain a 'small village' air about it.
I suppose one of the reasons I love it is that it has all the amenities of a city ('cos I'm a city girl at heart), but with stunning beaches and nature reserves within an hour's drive from the city. And none of the overcrowding that plagues most big cities (*ahem* Singapore).
In fact, living in Miramar, one of my favourite pastimes was the beach. The Miramar suburb is on a peninsula, which means we are surrounded by the sea and surrounded by beaches!
This was a little pocket of a beach we found, just off the main Worser Bay. The waters are crystal clear, no exaggeration here.
Another little enclave I found. I sat out here one day, just reading and enjoying the view. And it only took me, what, 5 minutes to cycle here?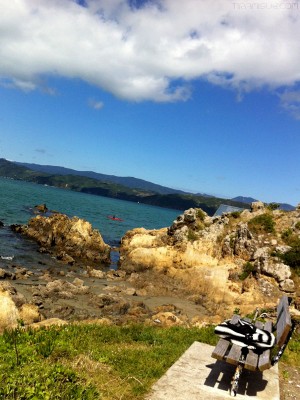 All these, a 15 minute drive away from the city centre. And if you prefer trees instead of the ocean, there's Mount Victoria in between Miramar and the city centre.
Armed with my Lord of the Rings location guidebook we went in search of the LotR shooting locations the other day. I don't know how to key in GPS co-ordinates into my phone so I couldn't pinpoint the exact location of various spots.
I could be wrong but this might be where Frodo and Sam hid from the Nazgul!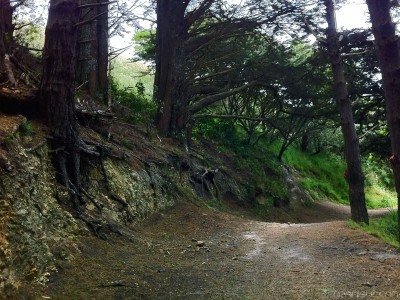 Then we went to the top of Mount Vic.
I think Wellington is an incredible city.
(Anyway I'm too tired now to think straight but I'll probably follow up with another entry tomorrow about my adventures outside of Wellington! Including our trip to Rivendell and Isengard.)