Lost… and found.
I leave something behind at every place we stop at. If I had to make a list of items I've forgotten to take with me when I've packed and left… well let's just say it will not be a short list. I am quite absentminded at times.
Most of things I've forgotten though are small ticket items like foodstuff or toiletries, never the important items like passport, iPhone, laptop, wallet, etc.
But last week on the way from Christchurch to Nelson, I lost the worst thing of my entire trip yet: my cap.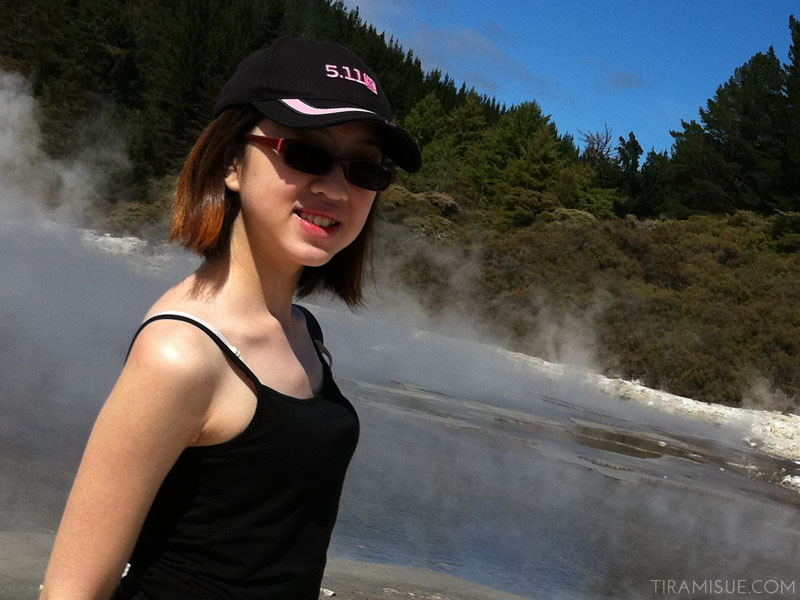 Rotorua, New Zealand
I know it seems silly, but I love this cap to death. It's from 5.11 Tactical (a company that specialises in tactical gear), but in pink, which suddenly makes it a lot less 'boy' and a lot more 'girl'.
I'm not a military nut like some of my friends are, but I do enjoy throwing a splash of girly fun into traditional 'boy' brands or items, like having a Magpul iPhone case with a glittery screen protector, or pairing my combat boots with a dress. All about keeping a sense of balance y'know.
Practically of course, this cap has served me very very well throughout my travels and even back home. And it's pink and black! That pretty much matches everything in my wardrobe.
So when I found out it was missing on Thursday I was pretty devastated. I started searching online to see if I could get another one but being a two year old limited edition item, this was pretty much out of stock everywhere.
I did the Queen Charlotte tramp with a borrowed cap but it was not quite the same.
Anyway yesterday around four in the afternoon I got a text from Ben who was driving back to Christchurch.
On the way up to Nelson we'd stopped by a river for a swim and I must've have left it. I can't believe it's still there!
You go, Ben!