Up a Lazy River
I'm constantly taken aback by the simple natural beauty of New Zealand. Driving from city to city is in itself a scenic experience as you meander through mountain ranges, farmlands, and rivers.
Our drive from Christchurch to Nelson, where we would spend the night before going on the Queen Charlotte, was exactly that.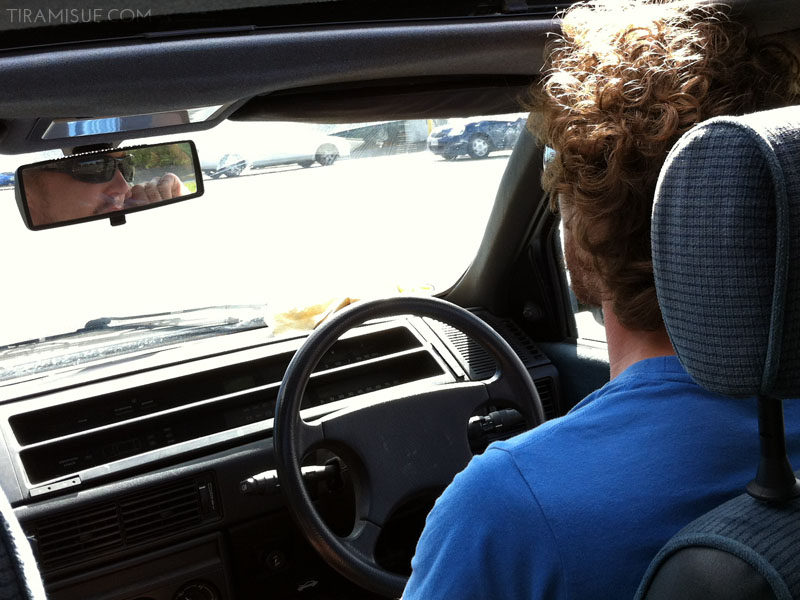 Ben, our awesome Kiwi friend, in the driver's seat
But as amazing as the views are, sitting for six hours straight in a hot car is not much fun. The river we were driving alongside looked so tempting that we decided to stop for a little splash before continuing on.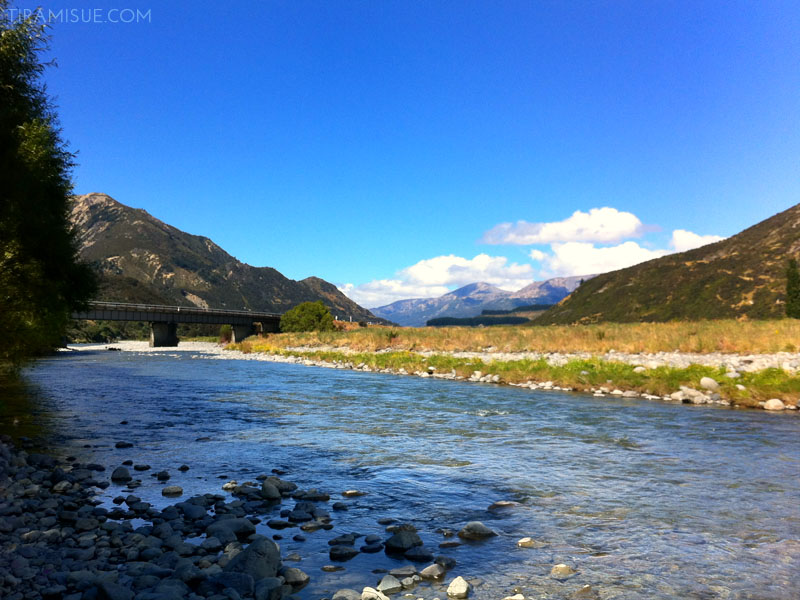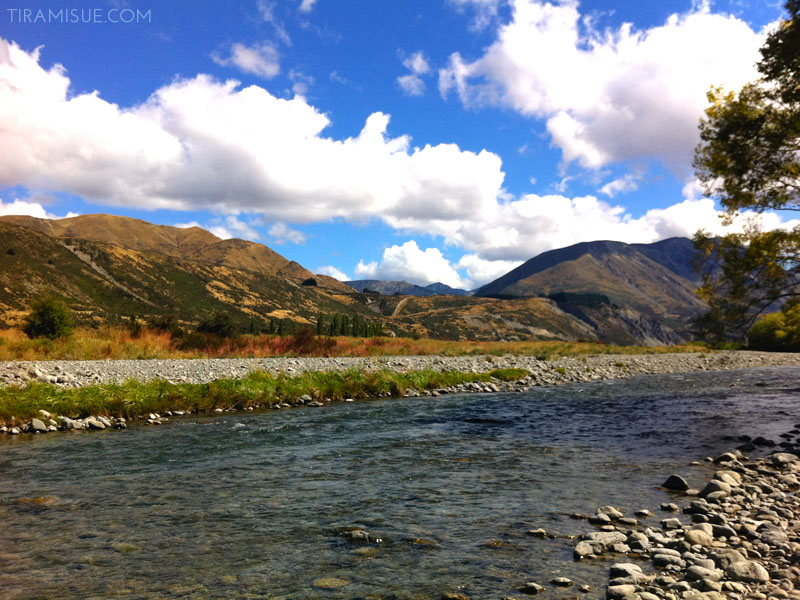 I pulled out my togs (Kiwi slang for swimsuit) and towel, changed in the bushes (where I also lost my cap), and gingerly waded into the cold refreshing waters.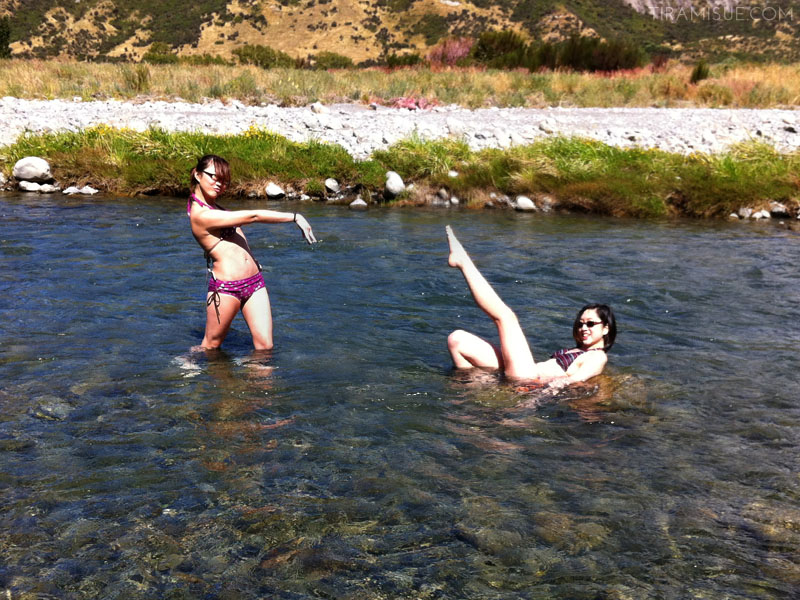 The riverbed has some pretty sharp rocks so I had to sort of pick my way around carefully. It's quite easy to slip or twist an ankle or stub a toe if you're not careful.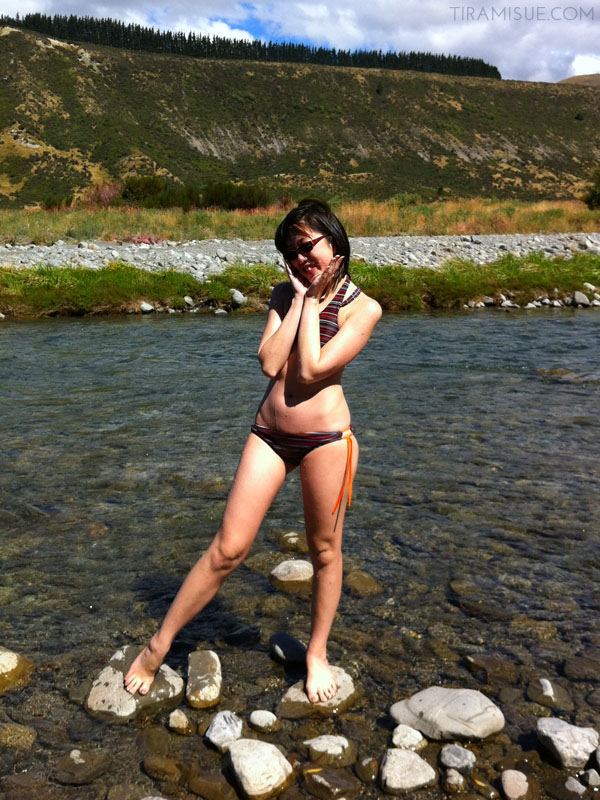 The river was shallow enough that you could lie down comfortably, but deep enough for its current to have a substantial pull. Attempting to swim against the flow, um, didn't get me very far. I decided I was quite happy to lie down and let the water flow around me.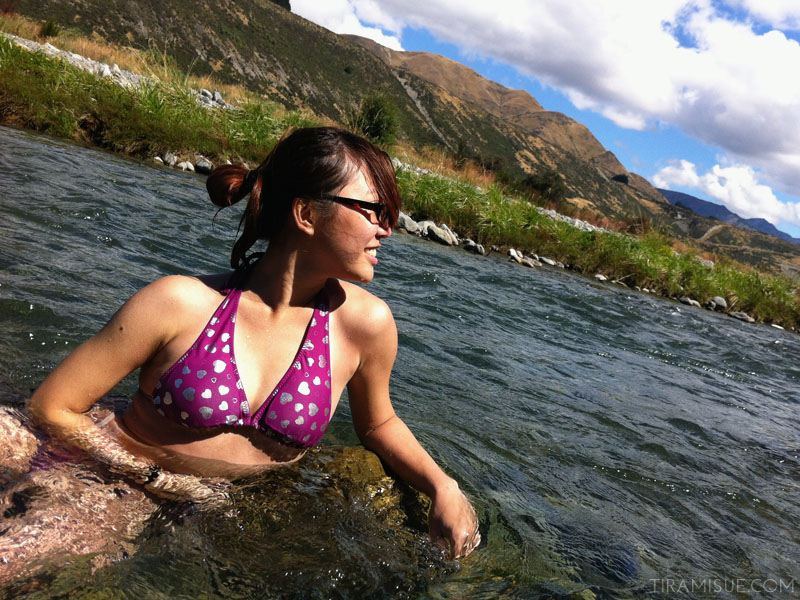 Gorgeous! Ah I love New Zealand!