Death in the Family
My paternal grandmother passed away today.
It was a shock to find that out via an email entitled (no subject), because when my mum sends me (no subject) emails, they tend to perspective paintings on the road, cute penguins, or videos that she claims are hilarious but I never download.
In all seriousness though, it really shouldn't have been too surprising. My grandmother's health has been declining over the past few years and it was only a matter of time really.
I've just spent the past few hours debating on whether I should go home for the funeral (which takes place on Friday), or stay put in New Zealand. It was a very hard decision to make. Although I think my parents would prefer that I go home, they've sorta left it up to me. I almost wanted them to tell me what to do, because I didn't want to have to be the one to decide.
But I guess part of growing up is making hard choices and living with the consequences.
I figured this would be the last time I saw my grandmother and maybe it wouldn't be so bad if I left New Zealand now because I know I'm going to come back again in the future.
I started seriously exploring the going-home option, but realised that even if I got Jetstar to change my flight to Thursday (it's almost Tuesday now) and waive the change of date fee on compassionate grounds, I've only got one day to get from rural South Island up to Auckland. Which is logistically very difficult unless I was willing to pay for a very expensive last minute domestic flight. Going over land and sea wouldn't be doable in a day even if I drove.
Looks like after all, I didn't really have a choice in this matter.
I'm sorry Ah-ma. Sorry I can't be there. Sorry I've not been a very filial grand-daughter.
(I better end it now before this turns into a self-deprecating post.)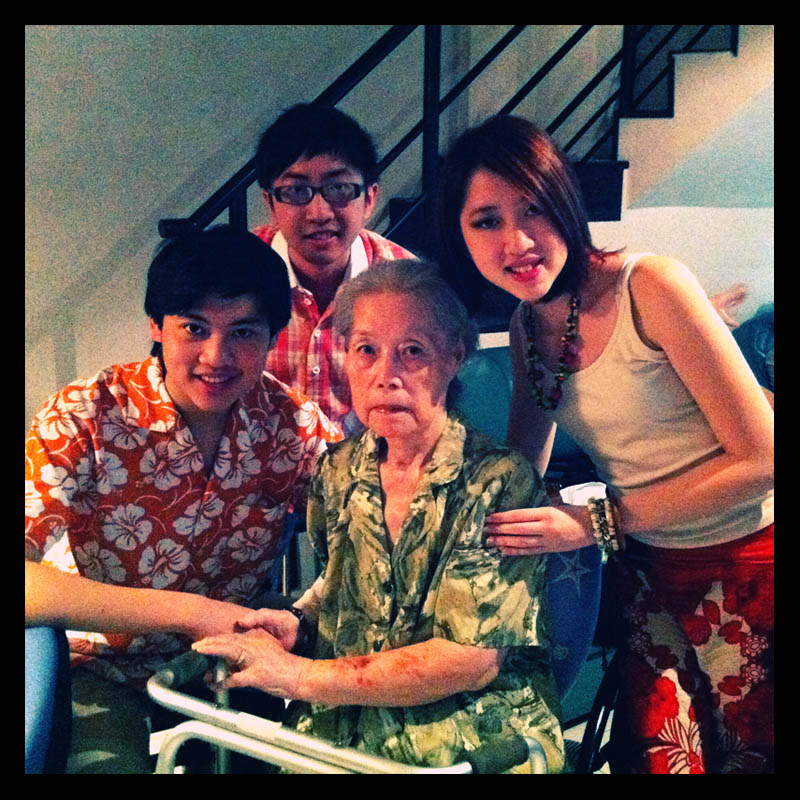 Love you always.